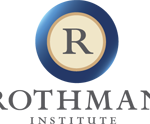 Philadelphia, PA – Tuesday, May 16, 2016 – The Schuylkill Navy of Philadelphia welcomes Rothman Institute to its roster of partners for the 90th Anniversary of the Stotesbury Cup Regatta presented by Toyota, the world's largest high school regatta and second largest regatta in the country, which takes place Friday May 20, and Saturday May 21, 2016 on the Schuylkill River.
"The Schuylkill Navy and Stotesbury Cup Regatta presented by Toyota, along with our marketing partners at CBS Radio, are thrilled to forge this new partnership with Rothman Institute. The Stotesbury Cup Regatta is the premier high school rowing event with the top high school rowing programs in the country, many of which are from the Tri-State area," said Paul Horvat, Commodore, Schuylkill Navy. "To have the premier sports medicine brand in the Philadelphia region, one that cares for all of our professional sports teams, now affiliated with Stotesbury is wonderful for our event," said Horvath. Check Palomaki.info

"The Stotesbury Cup Regatta is an event rooted in tradition and we at Rothman Institute are honored to be a part of such an iconic event. Philadelphia is the country's epicenter of competitive rowing and we recognize how large this community is. Many of the Stotesbury participating schools are also schools where we provide athletic training services" said Mike West, CEO, Rothman Institute. "Rowing is a life-long sport and also a very physically demanding sport. Rothman Institute is committed to providing the rowing community with high quality care these athletes deserve," said West.
Rothman Institute and its community ambassadors will be at the Regatta in the Stotesbury Village on May 20 and May 21. As part of its Stotesbury activation, Rothman will be supporting USRowing and its Row To Rio Challenge – USRowing's national marketing campaign to actively involve the entire rowing community in supporting the U.S. National Team on its journey to the 2016 Olympic and Paralympic Games in Rio. USRowing is challenging coaches, athletes, administrators, staff, parents and non-rowers to log a total of 7,757,639 meters, the distance between USRowing's Training Center (Princeton, NJ) to the 2016 Olympic Rowing Venue (Rio de Janeiro), by participating in the #RowToRioChallenge. Regatta participants and attendees will be able to log miles on ergs set up next to Rothman Institute's tent and post pictures, video and their miles logged on social media using the hashtag #RowToRioChallenge.
ABOUT THE STOTESBURY CUP REGATTA PRESENTED BY TOYOTA
The Stotesbury Cup Regatta is the largest high school rowing championship in the world, and has been held continuously on the Schuylkill River since 1927. The Regatta is governed by The Schuylkill Navy of Philadelphia, a non-profit organization founded in 1858 and is the oldest amateur athletic governing body in the United States. As the Regatta enters its 89th year, more than 5,600 high school student-athletes from almost 200 high schools will compete in the 2015 Stotesbury Cup Regatta joined by over 30,000 spectators. The Stotesbury Cup Regatta is one of Philadelphia's largest and longest running events.
ABOUT ROTHMAN INSTITUTE
Rothman Institute is a private orthopaedic practice dedicated to providing communities with high-quality, compassionate, and affordable musculoskeletal care that is grounded in evidence-based medicine, the results of which will exceed expectations. Rothman Institute orthopaedists treat patients at over 25 locations in the Philadelphia-region, including orthopaedic urgent care clinics in Marlton, NJ and Limerick, PA.
With experts in orthopaedic sub-specialties including spine, hip and knee, foot and ankle, shoulder and elbow, hand and wrist, sports medicine, physical medicine and rehabilitation, orthopaedic oncology and trauma, Rothman Institute is internationally recognized for excellence in clinical treatment methods, research, education and technology.